Hitchcockian movies are based upon a guide line, there actually is a fine contrast between moments of pressure and friction (kicks), which get the viewer confronted with thrilling scenes and boring scenes. This contrast leads to the (as previously referred) emotional kicks, these boring scenes tend to be quite relaxed, normally moments involving romantic relationships or scenes where the viewer meets the story behind the characters. Whereas the thrilling moments coincide with emotional pressure instigating a eventual kick back.
This logical path in Hitchcock films was the perfect thread to base my project in, the representation of this distinct guides that Alfred Hitchcock master with ease.
This collection symbol is based on Alfred Hitchcock actual logo and concept which is the silhouette of his own face, however in this particular case it was performed re-design of the symbol to match this specific collection brand.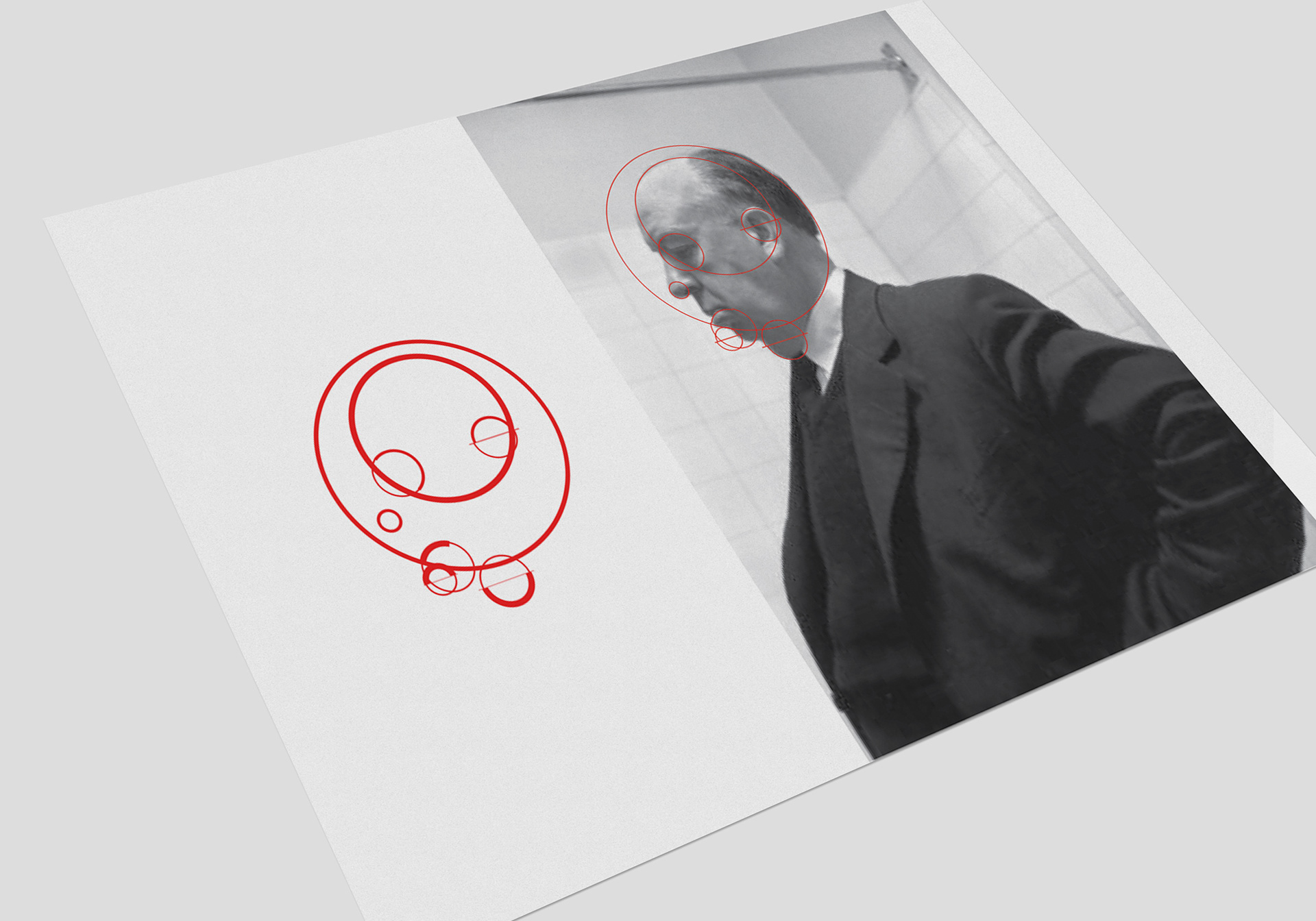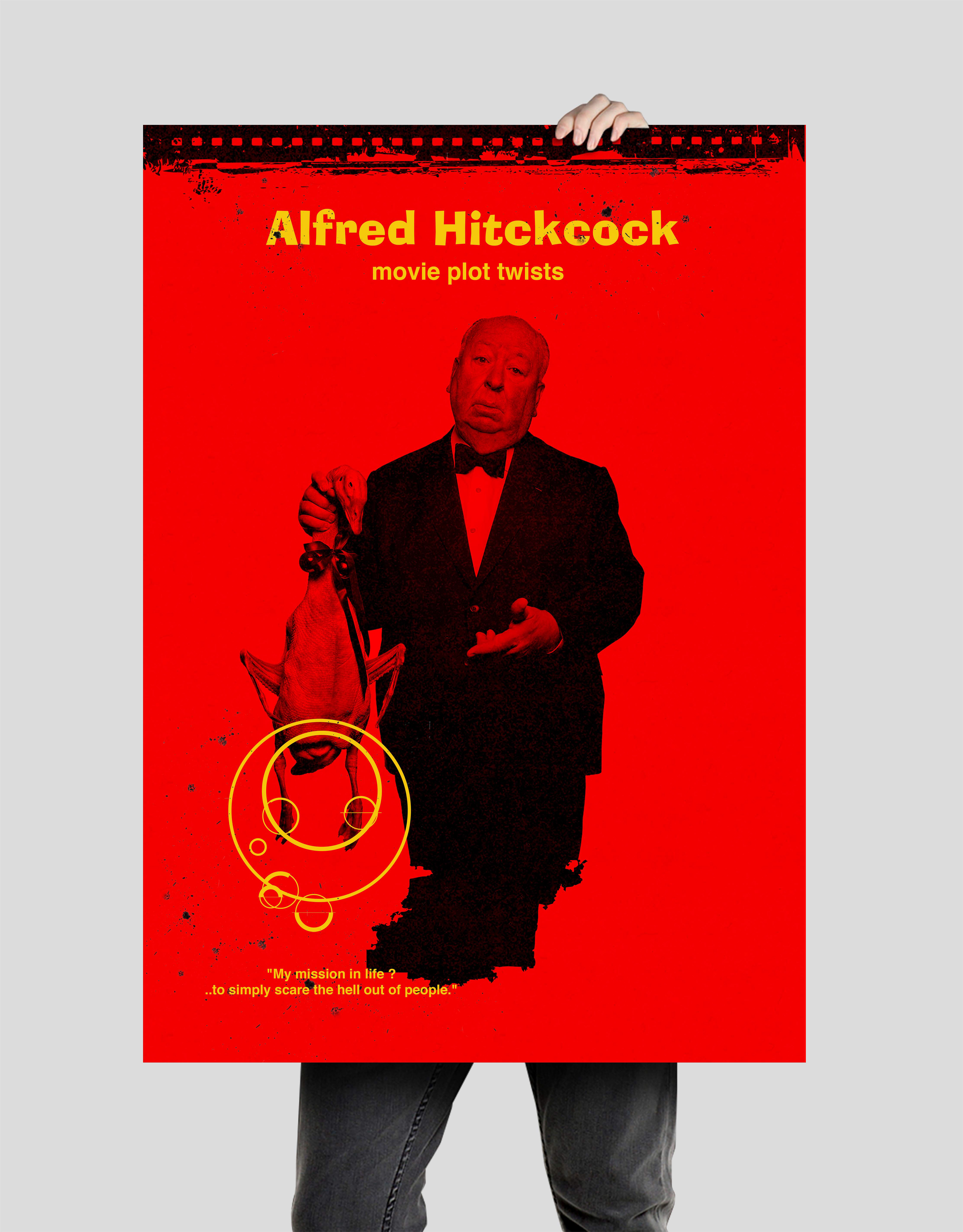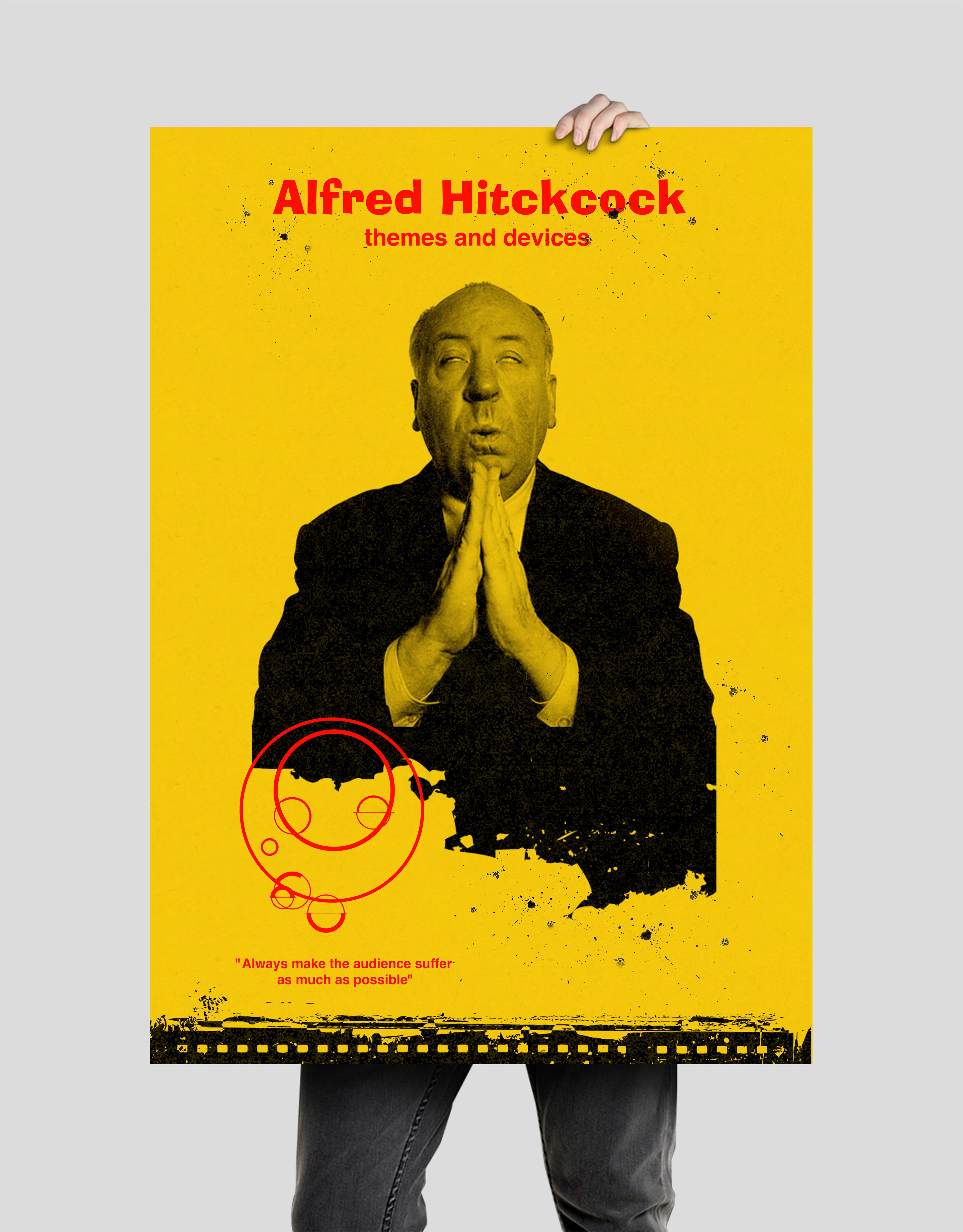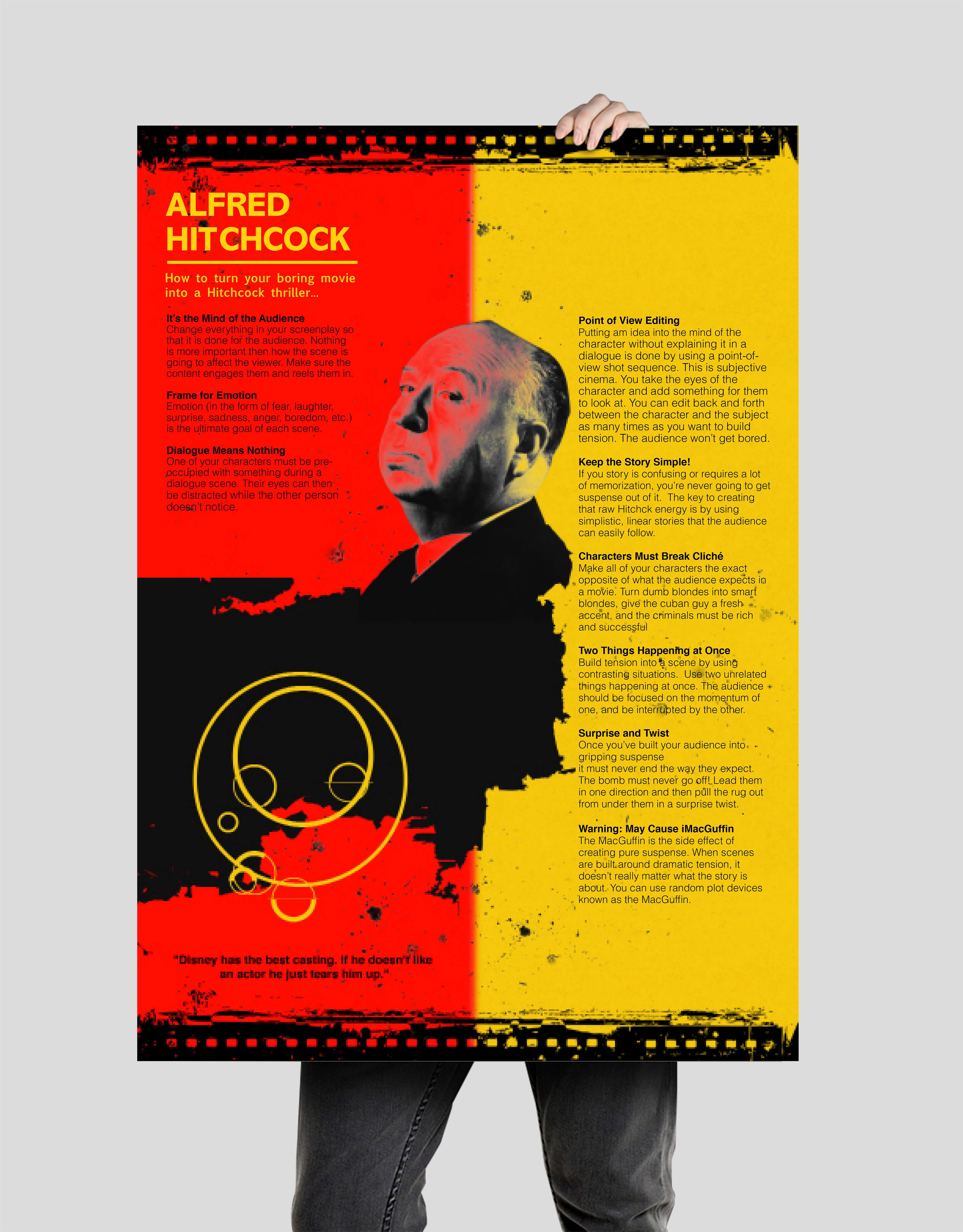 Stefan Sagmeister created his portfolio book with a brilliant cover, it entailed of a colored hard box packaging embedded on the book cover. This cover had a color effect which layered two images, one on top of the other.
Embedded on the package, the cover had a cute German shepherd whereas out of the package the cute puppy, turned in to a ferocious carnivore trying right where you stand. This was, therefore an amazing package to represent the Hitchcockian thriller facets.